Dinosaur Train Party Supplies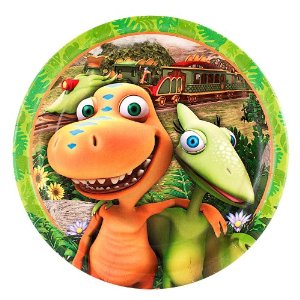 Dinosaur Train party supplies are in high demand, and many parents and kids would love to host a party with the Dinosaur Train theme.  Party Supplies usually include the plates, napkins, cups, balloons, tablecover, centerpiece, streamers, ribbons, etc. Finally, Dinosaur Train party supplies are available!  We will have updated information on the availability of these highly wanted items.
Some of you may be looking for alternative ideas (Kids birthday party coming up soon…), so here's a few Dinosaur Train birthday party ideas that your kids will LOVE…Mix and match any of these party items along with various Dinosaur Train toys to make the perfect Dinosaur Train theme party.
Dinosaur Train Party Supplies for everyone…
The Dinosaur Train Total Party Set will go nicely with your Dinosaur Train party theme. The kit includes: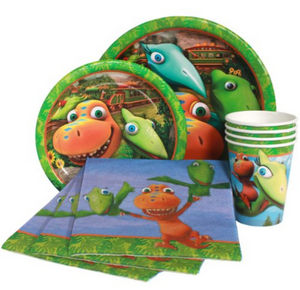 8 Dinosaur Train Lunch Plates
8 Dinosaur Train Cups
16 Dinosaur Train Lunch Napkins
8 Dinosaur Train Dessert Plates
Comes in a bag ready to take to your party.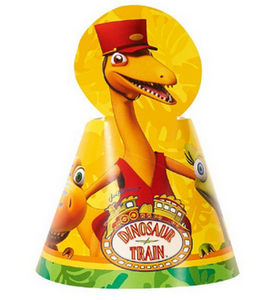 Dino hat package includes 8 cardboard hats with chin straps.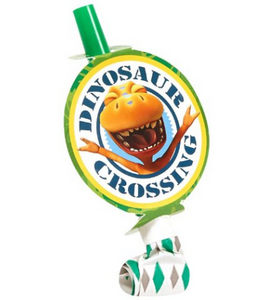 Party favor package includes 8 blowouts for your party.